Zambi of Palmares is Beheaded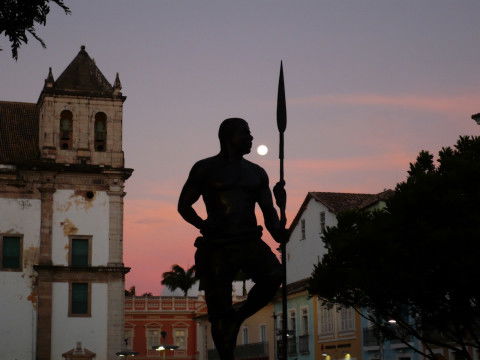 #Zambi of Palmares is Beheaded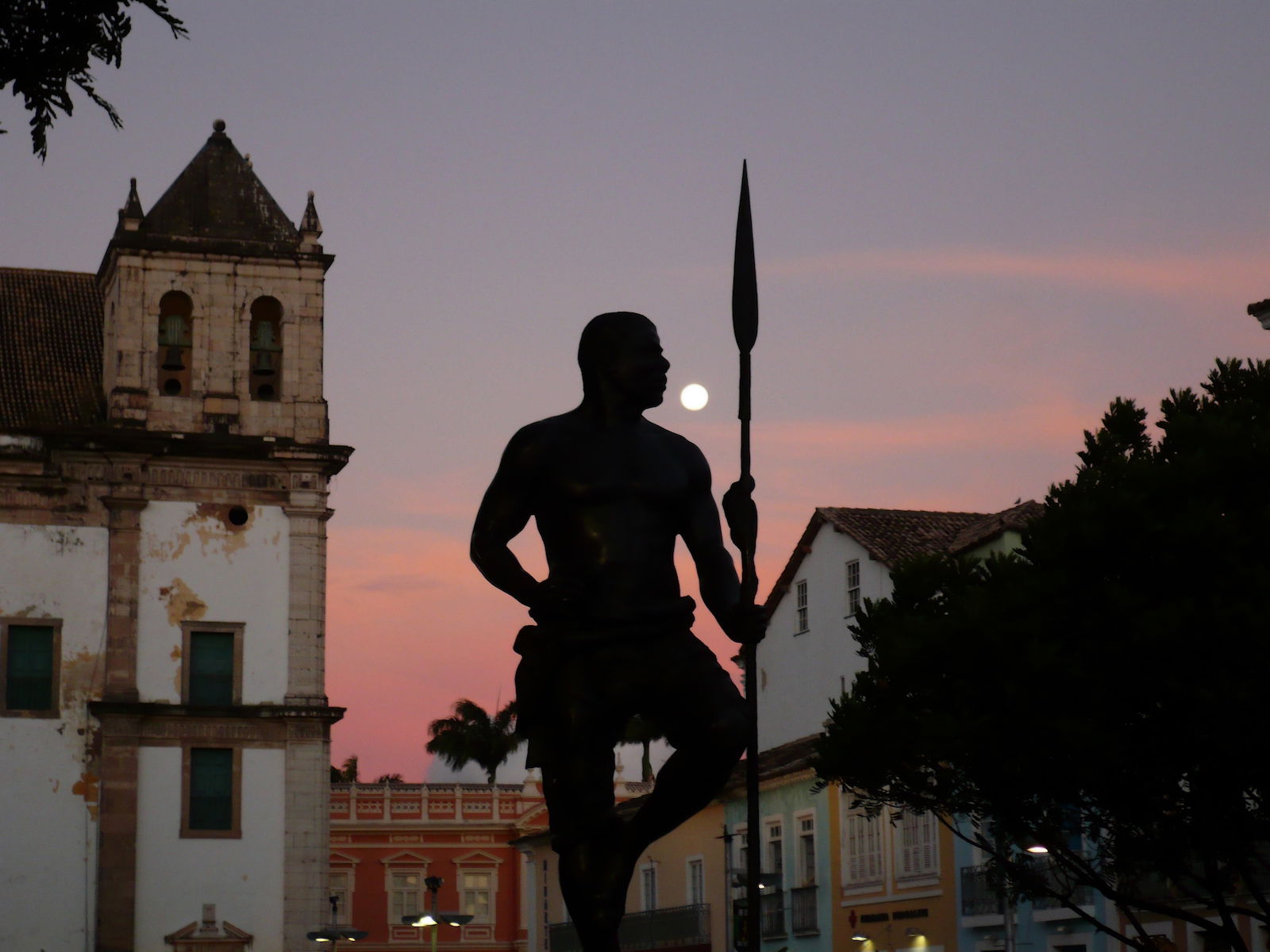 At first they were called mocambo: a word from the Mbundu of what is now Angola meaning 'hideout'. They were small communities, perhaps 50-strong, of escaped slaves in 17th-century Brazil. The colonial powers – Dutch or Portuguese – swiftly destroyed them.
But Palmares was different. Founded around 1605, in dense forest between mountains in the northeastern province of Pernambuco, it survived until 1694, an enclave of African civilisation in the South American jungle. Estimates for its population range as high as 30,000. At its peak it contained at least ten well-fortified settlements; native-born inhabitants outnumbered former slaves. They called each other malungo – 'comrade'.
A Dutch expedition of 1645 to Palmares noted 'well-kept farmlands, all kinds of cereals, beautifully irrigated with streamlets'. Nonetheless, the settlements were well fortified, protected by walls, palisades and networks of traps. The largest settlement, Macoco, was built around a seemingly impregnable precipice, surrounded by spikes – at foot level, at thigh level and at throat level. There were hidden pits full of spikes, too. After Palmares another Mbundu word for these enclaves began to be used: quilombo, 'war-camp'.
There were 14 military expeditions against Palmares between 1672 and 1686, each unsuccessful. 'The Negroes of Palmares … seem invincible', plantation owners reported.
Eventually the Portuguese called in a new force of bandeirantes, jungle-hardened fighters from São Paolo. In two years, they reduced Palmares to a single stronghold, Macoco, which they besieged for 42 days. On the night of 5 February 1694, those left inside Macoco attempted to break through the Portuguese lines. In the darkness, some 200 of them fell – or leapt – 'from a rock so high that they were broken to pieces'. Its ruler, Zambi, one of the last to leave the citadel, was shot twice but taken alive.
They beheaded him on 20 November 1695. But the memory of what had been lingered. There are records of escaped slaves still fleeing to the site as late as 1746, searching for somewhere that had once been both hope and home.
# Good Human Club